Planning a party or event can become much less stressful when you get the professionals in to help you, so you needn't look further than Hog Roast Newmarket. We are here to help you when it comes to organising your big day, whether you need someone to cater for a handful of business clients or 80 guests at a wedding reception. A hog roast is a delicious and visually impressive centrepiece for any occasion. If you would like the best standard of hog roast catering for your event, Hog Roast Newmarket are the local hog roast specialists who are able to provide it.
We have been operating for 10 years, and in this time we have served hog roasts to many happy customers. Not only have we had excellent feedback about the quality of the hog roast itself, but Hog Roast Newmarket is also renowned for positive customer service. You will be able to speak to us by phone or by email in the run up to your event, just in case you have any last minute requests for us to consider.
Hog Roast Newmarket Catering for Weddings, Parties & Events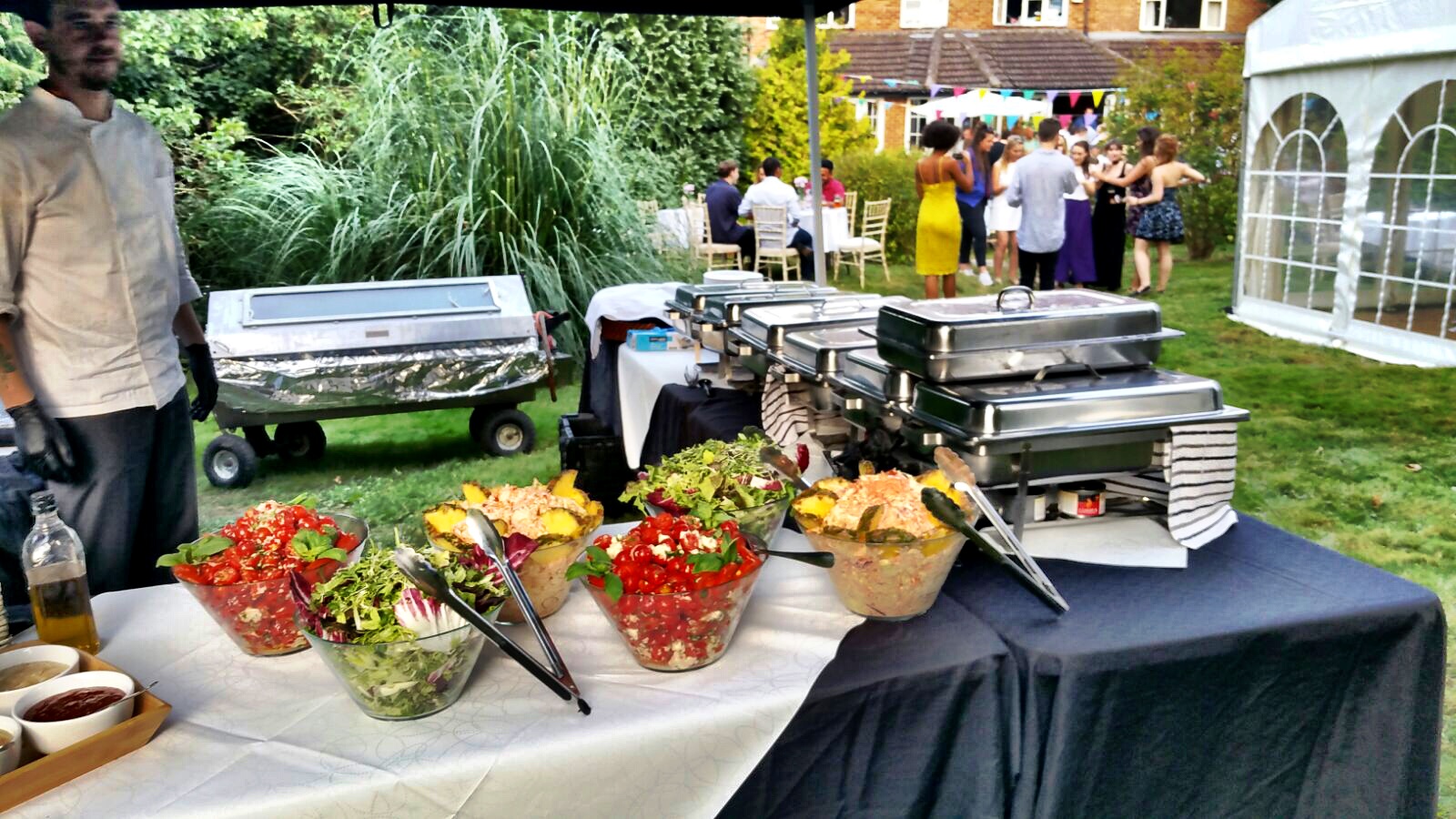 The right assistance can take the weight of the world off your shoulders, and leave you to consider other elements of your event without worrying about catering requirements. When Hog Roast Newmarket are involved, you will know that your guests will be treated to a delicious hog roast cooked right in front of their eyes by a professional chef.
There are many reasons why a hog roast from us could be the perfect solution for your upcoming event. From our vast experience, we have found that hog roasts go down brilliantly with groups of people who are looking for a more informal and relaxed dining occasion. We can take care of everything from the equipment to ingredients to make sure that your day goes without a hitch.
We can cook you our delicious pigs in buns in your back garden to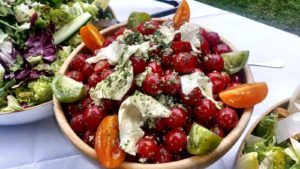 celebrate a milestone birthday, serve canapés, bubbly and several courses at a formal wedding in a posh Newmarket hotel or spit-roast a joint of meat or poultry for a large corporate event at your business premises. We can manage hundreds of guests but we won't mind if you only have a handful instead.
Hog Roast Newmarket are the go-to caterers for so much more than a hog roast, though we are famous for it, after perfecting the art over many years. Whatever you have in mind, ask us for a quote and you may well be surprised at how affordable it is.
East Anglia's Premier Hog Roast Company
Where would the racing industry be without our lovely Suffolk market town? Horse racing in Newmarket was recorded as early as 1174, which means we are the earliest known racing venue in post-classical times. We're the birthplace and the home of British thoroughbred horse racing and you'll find our historic Newmarket Racecourses here. The racing calendar annually features classic races, umpteen racing days and the glamorous July Festival, where you can don your Sunday best, celeb-spot and eat delicious food while having a day out at the races. At Palace House, we are also lucky to have both The National Heritage Centre for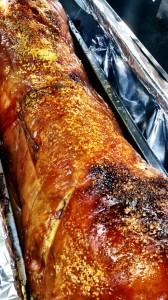 Horseracing and British Sporting Art, which embrace Newmarket's equine and sporting history and is also home to retired racehorses.
When it comes to dining out in Newmarket, there are plenty of excellent options, but if you're planning a special occasion and you're looking for caterers to take the reins instead (pun intended!), then look no further than Hog Roast Newmarket. We're East Anglia's premier hog and spit roast company, providing our customers and their guests with delicious food in this area and even beyond, as we are based all over the UK.
The Cost of our Hog Roasts
At Hog Roast Newmarket we pride ourselves on offering a value for money hog roast that suits your requirements to a tee. We will take into account the food you require, the equipment needed, and the number of guests you will be hosting at your event.